We have extensive experience in the following applications

Timber frame Insulation & Airtightness
Baker & Co supply and fit a wide range of products and services that can be used on your new timber framed house.

passive house
We have worked on many passive house self-build projects.

airtightness measures
We are experts in the installation of full range of high quality airtight tapes and membranes.
attic insulation
Our staff will ensure that all the water pipes, cold water storage tanks and attic trap doors are insulated and any serviceable items accessible post-instillation.
Specialising in Supply & Fit of Attic Insulation, Cavity Wall Insulation & Airtightness Measures
talk to us today
We're open Monday to Friday
We specialise in attic insulation, cavity wall insulation and airtight measures and have completed numerous Passive House projects.
We are happy to provide help and advice on a wide range of insulation products and ensure that we install the insulation that best suits your needs.
high performance insulation
Product Datasheets
Download datasheets for many of the products we supply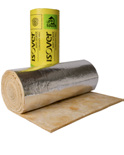 A high performance low lambda mineral wool insulation roll with both excellent thermal and acoustic properties.
Metac is designed for a wide range of applications where space is at a premium and a low U-value is required. Thermal and sound insulation in Timber Rafters, Timber Frame Walls and Metallic Buildings non-residential applications.
Thermal
Thermal Conductivity 0.034 W/mK. Delivers excellent u-values, improving BER rating while reducing energy bills and carbon footprint. Requires less thickness than standard mineral wool insulation.
Acoustic
Excellent Acoustic Performance Metac helps to substantially reduce rain, wind and traffic noise to provide increased levels of acoustic comfort within a home.
Fire
Excellent Fire Safety - A1 Fire Rated, highest possible rating. Completely fire safe - Euroclass A1 fire rating when classified in accordance with BS EN 13501-1.
Moisture
Vapour permeable breathable insulation. Improves energy performance and reduces heating & cooling costs.
Strength
Excellent Recovery and strength, no slump when installed in rafters or wall studs. Self supporting slab in a roll.
Easy to install
Friction fits between timber joists. Easy to install.
Breathability
The breathability of Metac compliments the dynamic characteristics of the Vario™ intelligent membrane range. When installed with Vario XtraSafe, Metac can be fully filled between rafters below both breathable and non-breathable roofing systems.
Environmental Credentials
Made from recycled glass. Minimal manufacturing and on-site wastage. Low carbon footprint at manufacture and during transport.
Easy to transport
Metac's compact roll format makes it very easy to transport and handle. This means fewer trips to your provider and no pre-cutting before it can be brought into tight spaces like attics.
Isover G3 Touch Technology
All our mineral wool products are manufactured using G3 Touch technology high performance mineral wool insulation, naturally strong & gentle - made from recycled materials.